Cabin Air Filter Replacement Service in Burleson, TX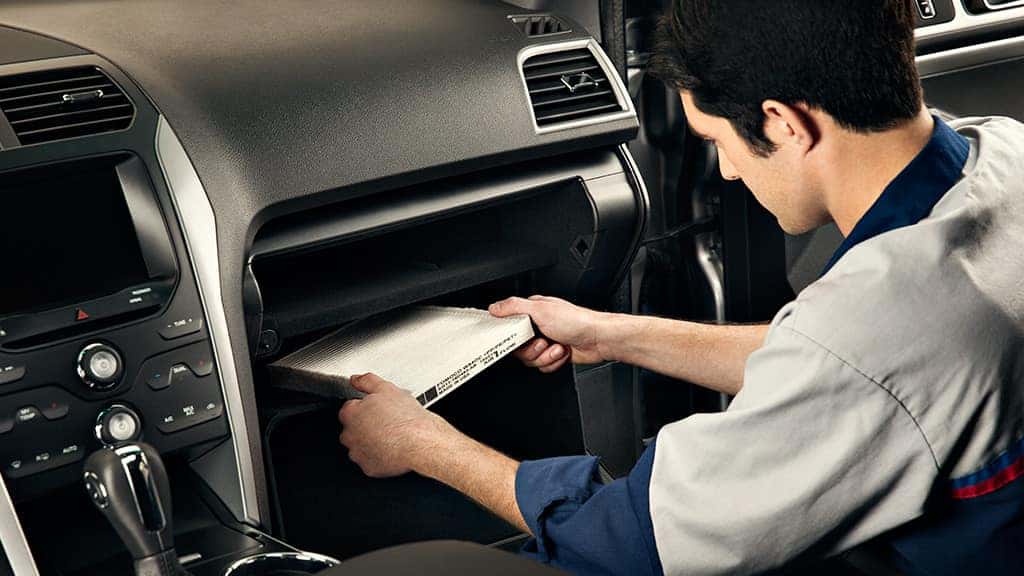 Being able to breathe clean air that's free from harmful debris and odors is essential. If you have been experiencing difficulty with the air quality in your Chevrolet vehicle, it could be time for a new cabin air filter. The good news is that we have you covered with our Service Department here at Lynn Smith Chevrolet! 
What Is a Cabin Air Filter?
As you might expect from the name, the goal of the cabin air filter is to make sure that the air flowing through the interior vents is as clean as possible. Whether you are utilizing cold, warm, or neutral air through your Chevy's cabin vents, the air is coming from the outside of the vehicle and passing through the cabin air filter. Over time, all of the dust and debris that the filter traps will start to clog the filter. This reduces its effectiveness and can cause a strain on the HVAC system. If left unchecked or replaced, you can experience difficulty breathing as well as reduced capability of the climate control system. 
Warning Signs
A few warning signs that your vehicle's cabin air filter is past its prime include increased allergy-like symptoms when turning on the heat or air conditioning. You may also notice a strange smell. In some cases, a layer of dust or dirt may appear on the interior windows. If you've had your Chevrolet vehicle several years or you purchased it used, we recommend checking the Owner's Manual to see the recommended timeline for changing the cabin air filter. Keep in mind that if you frequently travel on dirt roads you may need to change the filter sooner. Another option is to stop by our service bay and we can do a quick inspection to see if the filter is in need of a change or when you should return. 
Quick and Easy Replacement 
Thanks to our comprehensive Service and Parts Department you can get a cabin air filter replaced with ease. Since this is such a quick service, many of our customers like to make the most of their visit by combining it with an oil change or tire rotation. You can also be confident that our certified technicians will use the manufacturer recommended filter for your vehicle. For those who prefer to do the installation themselves at home you can order parts and pick up them up right here. We have competitive pricing for both parts and service, plus ongoing specials to help maximize your budget. 
If your vehicle is in need of a cabin air filter replacement service in Burleson, TX, trust Lynn Smith Chevrolet! Learn more with our customer reviews and community events.