Chevrolet Battery Service in Burleson, TX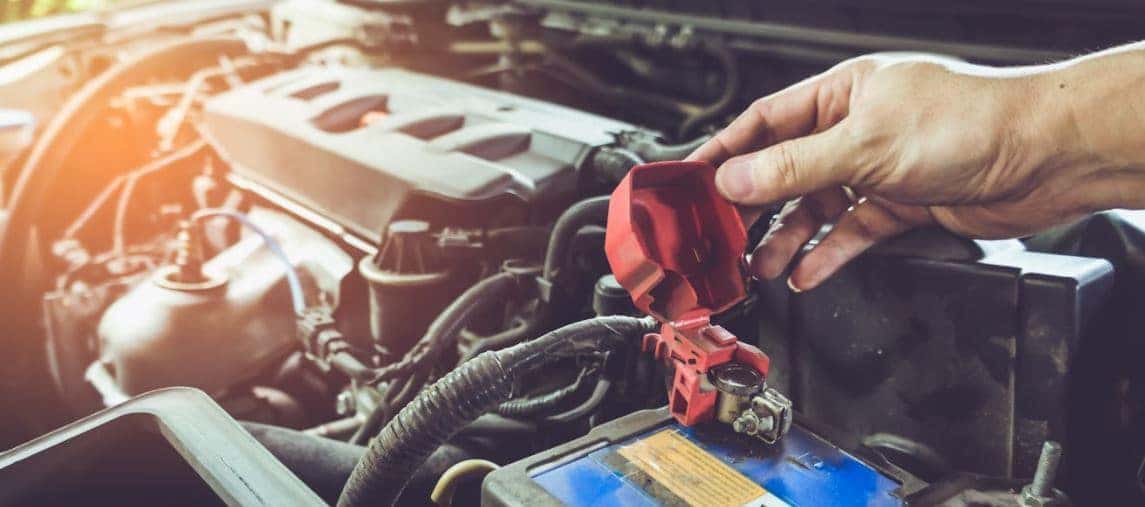 Before you set out on your next adventure, it's important to be sure that your vehicle has a battery that you can rely on. For that reason, we at Lynn Smith Chevrolet are happy to provide you with service to keep your ride running in excellent condition. For the time being, continue reading to learn more about battery upkeep, then visit our Service Center.
What Does a Car Battery Do?
Whether you drive a car, truck, or SUV, as long as it has a combustion engine, your set of wheels has a battery that is used to start the powertrain. When you turn the key, it sends a life-giving spark to the engine to ignite the gasoline in the fuel injector. In addition to this, it also keeps the electronics in your cabin powered. While the battery is gradually recharged by your vehicle's alternator, it can become depleted over the course of a few years. That's why it is important to get it checked on a regular basis or before making a big trip. If you find it difficult to rev up your model or if you hear a clicking noise, then you might want to visit us as soon as possible.
Tips
Do you want to extend the lifespan of the battery in your Chevrolet? Then let's go over some ways that you can proactively maintain this component. While most people associate cold weather with being bad for a car battery, the extremely hot conditions we experience can be similarly damaging. Since sweltering summer temperatures can accelerate corrosion, our team recommends storing your ride in a garage as often as possible. Furthermore, if you often take short trips that last fewer than ten minutes, then your battery might be under strain. It takes a great deal of energy to start an engine, and the alternator needs time to recharge it, usually around 30 minutes. If this is not feasible for you, consider investing in a plug-in battery charger.
Battery Replacement
If you find yourself unable to start your vehicle, then rely on us to get you back on the road. We have a wide selection for you to choose from and a crew of experienced technicians to install your component. We can perform a quick inspection, and if you need a new one, we'll have you in and out in hardly any time at all. While you're here, feel free to ask us about the other services we offer. For instance, if you need other routine maintenance such as an oil change or a tire rotation, you can combine it with your battery replacement. That way, you can take care of your vehicular issues in one fell swoop. Finally, check out our Parts Center to find high-quality items like windshield wipers and other amenities. 
We are proud to provide you with Chevrolet battery service in Burleson, TX, here at Lynn Smith Chevrolet. Simply drop by our location whenever your vehicle needs service. See you soon!