Front-End Alignment in Burleson, TX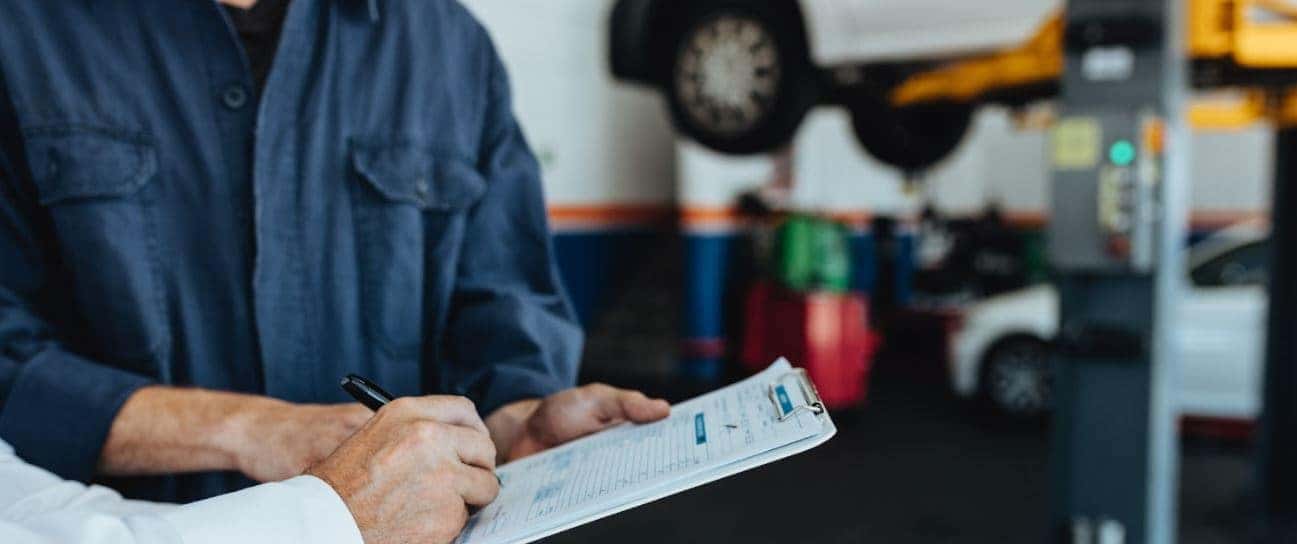 Is your vehicle pulling to one side of the road without your command? Then you might be due for a front-end alignment. Read on to learn more about this service, then contact the team here at Lynn Smith Chevrolet! We can't wait to assist you.
Front-End Alignment
While you might have heard of a wheel alignment, front-end alignments are a bit less renowned. The both refer to a similar process, but the latter is localized to the two wheels ahead of the driver and is most often performed on FWD models. Whether you pilot a car, truck, or SUV, your wheels make constant contact with the road and take the brunt of all impacts with potholes and speed bumps. Over time, this can cause the suspension and wheels to become misaligned. If this is the case, you might find that your vehicle doesn't go the exact way the steering wheel is pointing. You may even experience a vibrating steering wheel when traveling at high speeds. If you notice any of these symptoms, visit us right away, as it can be dangerous to drive on wheels that are not aligned properly.
The Process
When you drop off your treasured automobile at our Service Center, you might be wondering what the alignment process entails. Let's dive right in! First, we will measure the precise angle of each component. If they deviate from factory standards, then we will adjust them with advanced tools. This involves aligning the camber, toe, and caster, which are the individual slope measurements associated with your wheels. We can also inspect your tires for wear and damage, so if you are in need of new components, we can chat with you about securing replacements from our Tire Center. You can then hit the road with the confidence that comes from having a well-maintained set of wheels. 
Other Services
In addition to getting a front-end alignment, there are some other ways that you can ensure your model stays on the road for as long as it can. Tire rotations are especially important, as they ensure that your components degrade evenly. That way, you can take advantage of 4-tire discounts when it's time to get replacements. Furthermore, our Service Center can take care of plenty of other projects, from oil changes to brake repair. Also, if you've recently experienced body damage to your ride, then you can reach out to our Collision Center to get it fixed back up. As you can see, we are your go-to destination to get all your automotive problems resolved.
If your model is in need of a front-end alignment in Burleson, TX, then head on down to Lynn Smith Chevrolet at your earliest convenience. We even make it easy to save cash with our numerous Service Offers.