How to Find an EV Charging Station near Fort Worth, TX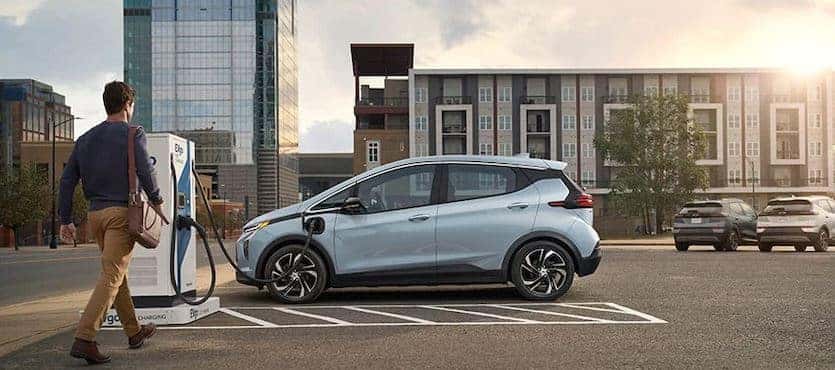 It is easier than it sounds to find a place to charge up your electric vehicle! Whether you are looking for locations nearby or far away, we at Lynn Smith Chevrolet are here to help. Our team is at the ready, so reach out if you have any questions.
Energy Assist
If you are planning to make a cross-country trek in your EV, then it is imperative that you plan out your route. That way, you can integrate stops at charging stations along the way. While this might sound difficult, the myChevrolet Mobile App has an Energy Assist1 feature that can make things easy. It does so by providing you with locations for charging stations along your specified trajectory. Not only that, but it can even provide you with information about your range and battery life, so you can stay in the loop about your EV's mechanics. Other ways that you can find local EV chargers include checking with the Alternative Fuels Data Center and contacting our team at Lynn Smith Chevrolet.
EV Benefits
Are you wondering what advantages EVs have over traditional automobiles? Then let's dive into some of the perks. First and foremost, since these vehicles don't require gasoline, you can anticipate saving a considerable amount of cash on fuel costs. Also, getting the battery in an EV up to 100 is often much more convenient than fueling up at a gas station. This is because you can usually top off your charge at home overnight, while you have to go out of your way to get gas. In fact, Chevrolet will install a charger at your home at no cost when you buy or lease a new Bolt EV or Bolt EUV2! Yet another benefit that you are able to reap is tax incentives. The federal government and some state governments offer deals that can make purchasing an EV even more worthwhile.
Our Inventory
If we have piqued your interest in alternative-fuel rides, then feel free to see what we have in stock at our dealership. In fact, thanks to our online inventory system, you won't need to leave your house to do so. Simply navigate to the New or Pre-Owned tabs above. From here, you can narrow down your search by key details like the fuel type, model, and even color. As far as electric models go, you would do well to choose a stellar set of wheels like the Bolt EV or EUV, as these are renowned for their efficiency and style. Coming soon is the Silverado EV, an electric take on the classic full-size pickup truck. Reach out to us for news about its availability!
Now that you know how to find an EV charging station near Fort Worth, TX, visit Lynn Smith Chevrolet. Also, consider checking out some of our customer testimonials in the meantime!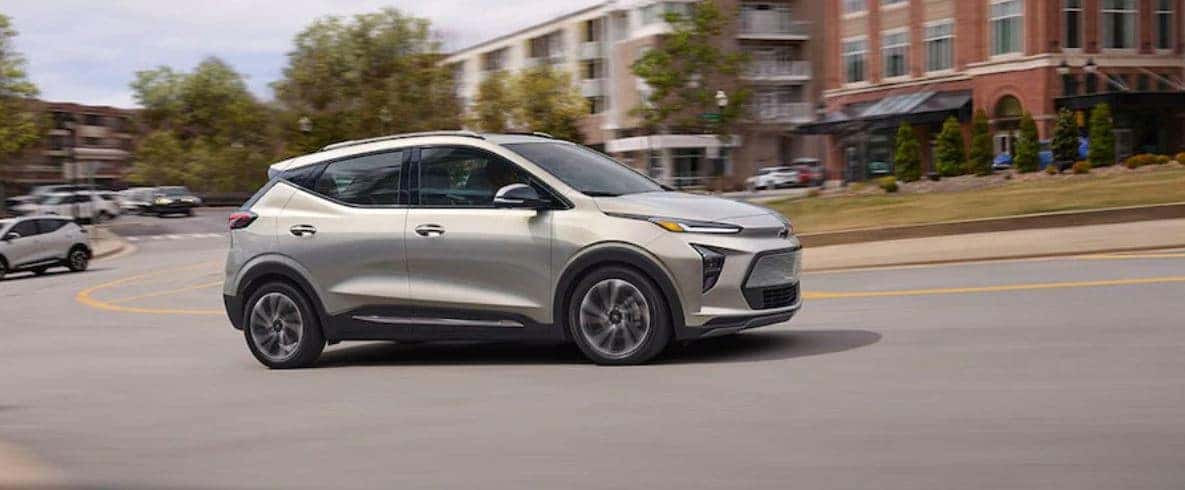 1. Available on select Apple and Android devices. Service availability, features and functionality vary by vehicle, device and the plan you are enrolled in. User terms apply. Device data connection required. See onstar.com for details and limitations.
2. Offer available to eligible customers who purchase or lease a 2022 Bolt EV or EUV. Home charging installation promotion includes purchase and installation of a 240V outlet (NEMA 14–50 outlet and new 40-amp breaker in existing panel) from a GM selected vendor. Installation must be located at customer's primary residence as reported in the customer's vehicle purchase order. Additional costs to the customer may apply. Customers who do not meet parameters for a standard installation may be eligible for alternative charger offers. Neither a charging unit nor compatible charging cord are included as part of the standard installation. Bolt EUV comes standard with a dual level charge cord. See the Chevrolet Home Charging Outlet Promotion Terms and Conditions for important information and limitations.